December 18th, 2009
---
11:05 pm - ....I'm Sick of the Silence....
It comes at all angles
It fills up my room
And in this silence
I wish I had someone who knew
Just how to fill it

I am all alone....yes seemingly fine
Sometimes it will explode
other times I want to die
and I feel as if I am just in the way
the words that I whisper
are what I can't say

and I am to always be subjected
to the things I'll never have
am I to neglected the words I long to hear

December 10th, 2009
---
11:00 pm - ....Was It Something I Said....
So basically, a couple of my friends online that we were buddies have up and stopped talking to a bitch. So I have no idea how to feel about it other than...well fuck. I guess I didn't say enough to you or thank you enough or share enough, because now you seem to not want to talk to me.

I have some of their numbers....and basically it's looking like the shit has hit the fan, the dust is settling, and I'm seeing who my real friends are.

My real friends. With a couple of exceptions of online friends (don't worry my Charstar, I will always be here for you).

It's a trend that seems to be following me....my brother won't say it but he's not brining my nephew over as much....and basically I know when I'm not wanted.

I've been "not wanted" for many years. Explains why I'm single really. I guess I could be nicer....but that's not possible anymore.

who knows....you could defend someone and still, you only end up with a few select people that actually care.

I love those of you that love me. You know who you are.

~Moni
Current Mood:
aggravated

December 1st, 2009
---
09:14 pm - ....Dis Is For Mees Bugglen....
1. FIRST NAME:
Moni

02. AGE
25

03. LOCATION
Las Cruces, NM

04. OCCUPATION
Housekeeper

05. PARTNER?
no.

06. KIDS?
no

07. BROTHERS/SISTERS?
Three brothers~all younger than me.

08. PETS?
A pitbull, Sonya, A Chihuahua, Chico, and a Cat, Nacho.

09. LIST 3-5 OF THE BIGGEST THINGS GOING ON IN YOUR LIFE

1. My Nephew, and the sister or brother he is going to have soon.

2. my little brother wants to be a marine.

3. I'm tired of being alone.

10. PARENTS
Mom and Dad have been divorced since I was seven, got back together when I was ten, then split up again when I was eighteen. My dad is an idiot.

11. WHO ARE SOME OF YOUR CLOSEST FRIENDS?

My Sister, (best friend), Nikki, her husband T.C. and our sisters Megan and Amanda.


AND MY CHAR! LOL
Current Mood:
calm

July 27th, 2009
---
01:02 pm - ....Soooooo Candy Spelling is NUTS (and other stuff)....
First:
This is my GORGEOUS nephew Daniel.

He was born almost a year ago. He's the love of my life.



This little boy has me wrapped around every finger and toe he has.

Here he is sitting in his new walker that Nana (my mom, grandma) and Auntie bought for him.

This has been the most awesome thing that ever happened.
____________
Second:
For those of you that don't know, I got to meet Chris Isaak.


This is a picture I took of my love while he was singing "Forever Blue". That's my favourite.
He was absolutely LOVELY and SWEET.
Here's the review:
http://board.chrisisaak.com/index.php?showtopic=2782

HE TOUCHED ME! LMFAO!!!

____________
And finally, because it irritates me:

I think maybe that if Candy Spelling didn't sit around all day on her fat ASS writing open letters to other celebrities as well as her LOVELY AND BEAUTIFUL daughter Tori, she might just drop dead like we all want her to.

Who in the HELL doesn't just call her daughter and be a bitch in PRIVATE? Who? What a psycho whore.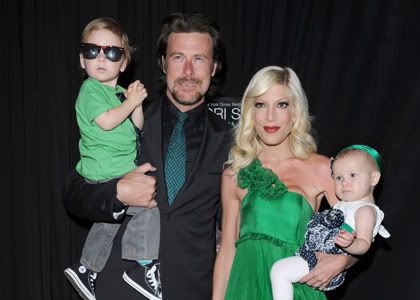 I love Tori Spelling. I think her kids are so cute, and her husband is great guy. She's awesome and unapologetic. I feel so bad that her mother breaks her heart at every turn. Every minute she gets she turns this girl into a sobbing mess and it makes me cry. I understand that feeling to want your parent, very well.

So I LOVE YOU TORI!!!

TtYL!

~Moni
Current Mood:
amused

June 7th, 2009
---
01:54 am - Writer's Block: Rabbit Rabbit!


It's the first day of the month. If you could have one wish come true this month, what would it be?


to be Chris Isaak's main squeeze!

01:33 am - ....Pass It On....
PLEASE fill it out and pass it on!!
HERE IT IS BLANK!

1. Name:
2. Birthday:
3. Where do you live:
4. IM:
5. What are you studying/What are you working as:
6. What makes you happy:
7. What are you listening to now/have listened to last:
8. Weirdest food you like:
9. An interesting fact about you:
10. Are you in love/have a crush at the moment:
11. Favorite place to be:
12. Favorite lyric:
13. Best time of the year:
14. Put a picture of yourself:

RECOMMEND
1. A film:
2. A book:
3. A song:
4. A band:

PLUS
1. One thing you like about me:
2. Two things you like about yourself:
3. Put this in your lj so I can tell you what I think of you?
____________________________________
DIS MINE!

1. Name: MONI!
2. Birthday: 12/11/83
3. Where do you live: las cruces, new mexico
4. IM: Gypsy Faced Girl (AIM)
5. What are you studying/What are you working as: I work as a motel maid
6. What makes you happy: painting.
7. What are you listening to now/have listened to last: "Mr. Lucky" by Chris Isaak
8. Weirdest food you like: avacado
9. An interesting fact about you: I'm heavily tattooed.
10. Are you in love/have a crush at the moment: just with Chris Isaak
11. Favorite place to be: at home asleep.
12. Favorite lyric: "like a king without a castle/with heart condemned to roam/i'll keep searching till I find you/till I do I'll be alone"
13. Best time of the year: Christmas
14. Put a picture of yourself: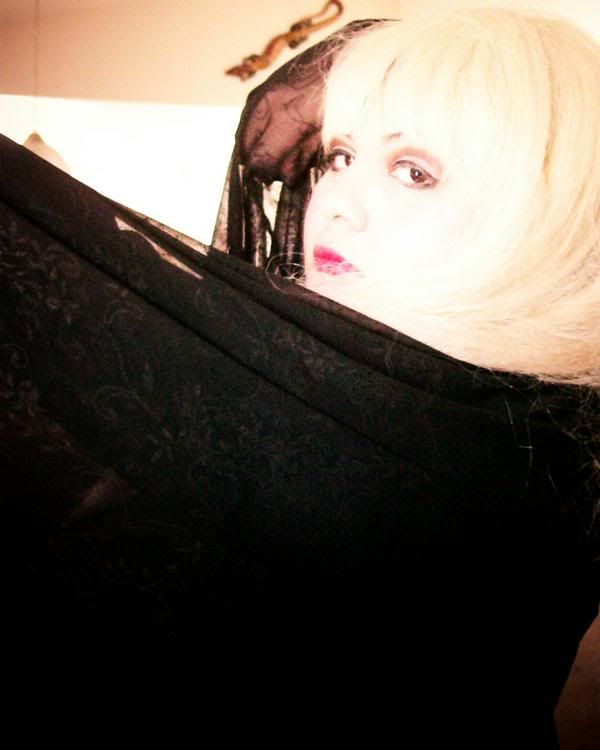 RECOMMEND
1. A film: "Hedwig and the Angry Inch"
2. A book: "Flight" By Sherman Alexie
3. A song: "Baby Baby" by Chris Isaak
4. A band: Fleetwood Mac :p

PLUS
1. One thing you like about me: I LOVE MY CHARSTAR coz she's beautiful!
2. Two things you like about yourself: my voice and my art.
3. Put this in your lj so I can tell you what I think of you? OF COURSE!!
Current Mood:
accomplished

September 14th, 2008
---
01:09 am - ....I felt like having a moment....
if the guy that I am supposed to be with is around....I guess he'll eventually show his face. I guess I can't wait for it....I mean I put myself out there....and when I get there I just end up being a total fucking idiot.

To me, it's amazing people fall in love at all.

so....I wish I knew how to do that.

~Moni
Current Mood:
numb
Current Music: "take my heart" Chris Isaak

December 19th, 2007
---
02:44 pm - ....so here it is....
god it's been a long time. It seems when you get a myspace you forget this place exists.

I haven't been able to write a good blog in a while, and since this seemed to be the only place I could do that I must do it here.

so far, my life pretty much the same....except I'm covered in a little more tattoos....and Chris Isaak is now the man I have placed my affection on.

I seem to be doing well....I have an actual job. I work at a Super 8 as a motel maid. I didn't work today because my boss called and told me there were no rooms! So I got an extra day off.

Tomorrow....that's a different story.

I'm 24. Wowee! LOL

missed you guys!
~Moni
Current Mood:
accomplished

October 22nd, 2006
---
10:56 pm - ....Daddy....
So today my little brothers made a day trip to Los Lunas, New Mexico to see my dad, which is really only 2 and a half hours away from Las Cruces.

It got me thinking about my dad, and I have been thinking about him more than every lately.....I realized that I was very much abused in certain ways.

I wasn't really allowed to have any real friends around, it inconvienced him. He used to run Nikki out of the house when he felt like it, and embarass the hell out of me. Everything was major thing, he was always pulling me aside and having "a talk" with me.
I couldn't do anything: I was supposed to stay home ALL THE TIME. I was a teenager! What the hell!
There was always a family meeting, and he was always on my ass and my mom's to clean the house, and he was the one making the biggest messes. He used to come into my room weekly and accuse me of being a lesbian, when my walls were PLASTERED with Backstreet Boys posters.
So, I spent the other night, chain smoking and crying, and realizing that I hate to be alone because of him. Because I know he'll make an excuse not to come down here and see me.

My mom's boyfriend Kelly, who is the best guy and the sweetest, and a really good dad, can't understand why my dad is so selfish.

I think my dad hates me and I'm probably right.

~~~~~~~~~~~~
Enough of that!:)
How is everyone? Charlotte, sorry I didn't IM you, I couldn't get to the computer. Love YOU!!!!!

~Much Love,~
Gold Dust Gypsy

October 2nd, 2006
---